Quick Links
Welcome to Dulles Toll Road - Virginia Route 267
What's New
In appreciation for 30 years of support from drivers, the Dulles Toll Road will give away 30 On-the-Go Transponders on October 1, then one On-the-Go Transponder every day for the rest of the month of October.
Each transponder is preloaded with $15.00 in toll credits, and if the transponder is registered online, an additional $20.00 will be added to the account (for a total value of $35).
Everyone is eligible to enter--click here! If you are a current E-ZPass customer, you will also be entered in a bonus drawing for a $30 credit to your account. 30 E-ZPass customers will be randomly selected on October 1.
Duplicate entries will not be accepted, and each entrant may only receive one prize during this promotion. Any selected winners who do not respond to our contact within 10 days will forfeit the prize.
To ease congestion and increase convenience for drivers, 19 toll-lanes along the Dulles Toll Road will be converted from "exact change" to "E-ZPass only" over the next year.
During the conversion project, coin baskets will be removed and replaced by upgraded E-ZPass infrastructure.  To minimize congestion, lanes will be reconfigured one at a time, with each conversion taking two to four weeks.  When the project is complete, all toll plazas will still have at least one "full service" lane available.
Conversions are scheduled for unattended "exact change" lanes at the main toll plaza and exit ramps along the roadway.
Work Commencing:
| | | | |
| --- | --- | --- | --- |
| Beginning Date | Direction | Exit | Lane |
|   Sept. 30, 2014 |   Westbound |   Sully Road South |   Far Right |

Click here or on map for larger image
Next Up (upon completion of previous work):
| | | | |
| --- | --- | --- | --- |
| Beginning Date | Direction | Exit | Lane |
| (Upon previous completion) | Eastbound | Centreville Rd (Rt. 657) | Far Right |
Construction advisories will be issued prior to construction on new lanes, announcing which lane will undergo work, as well as which toll plaza will be converted next.
Follow Twitter @Dulles_Toll_Rd or Facebook /DullesTollRoad for updates on construction.
Below is a statement from the Metropolitan Washington Airports Authority regarding the Aug. 20 closing on a low-interest U.S. Department of Transportation 'Transportation Infrastructure Finance and Innovation Act' (TIFIA) loan for the portion of Dulles Corridor Metrorail Project funded by revenue from the Dulles Toll Road.
The Airports Authority applied for the TIFIA loan in conjunction with its local partners on the Metrorail Project, Fairfax County and Loudoun County, which are finalizing their segments of the loan.
"The finalization of this portion of the federal low-interest TIFIA loan for the Dulles Corridor Metrorail Project is the culmination of a months long team effort and represents $1.28 billion of support for users of the Dulles Toll Road, whose toll payments help fund construction of the Silver Line extension of the Washington region's Metrorail public transit system.
"The Airports Authority and our project partners made securing a low-interest TIFIA loan a top priority, because of the financial benefits it offered to the Dulles Toll Road users and taxpayers. Thanks to the favorable interest rates the loan provides, as well as the financial commitment from the Commonwealth of Virginia, the Airports Authority will be able to hold tolls at current levels through 2018 and limit future toll increases.
"We appreciate the support and dedication of Northern Virginia's congressional delegation, legislators and officials in Richmond and the numerous local elected, business and community leaders, all of whom have helped make this day possible. We are also grateful for the hard work and support of the TIFIA team at the U.S. Department of Transportation, especially Secretary Anthony Foxx, his predecessor Ray LaHood, Chief Financial Officer and Assistant Secretary for Budget and Programs Sylvia Garcia and her team, without whom this closing would not have happened.
"The Airports Authority will continue to work closely with all our partners to find additional opportunities to minimize future tolls."
In May the U.S. Department of Transportation approved a combined $1.875 billion TIFIA loan for the Airports Authority, Fairfax County and Loudoun County for the Silver Line project. While the closing on the Airports Authority's $1.28 billion portion of the TIFIA loan has been finalized, Fairfax County and Loudoun County will have additional individual closings on their previously approved portions of the loan later this fall. The Airports Authority will be able to begin drawing on its portion of the loan once all closings are final.
Toll Road Services
Click on a button below for more information.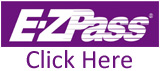 Follow @Dulles_Toll_Rd on Twitter for information about the Dulles Toll Road. Follow @Dulles_Airport (use airport code hashtag #IAD) for information about Dulles International Airport and @DCAirports for general updates about Reagan National and Dulles International from the Metropolitan Washington Airports Authority.