Quick Links
Welcome to Dulles Toll Road - Virginia Route 267
What's New
Dulles Corridor Advisory Committee Meeting
The Dulles Corridor Advisory Committee (DCAC) met on Monday, December 2, at 2:30 p.m. at:
The Center for Innovative Technology – CIT Complex
The Briefing Room (Level P-1)
2214 Rock Hill Road
Herndon, VA 20170
Click here to view the materials presented at the meeting
Click 
here
to view the toll rate table
Click below for more information on the public process that concluded with the approval of the toll increases, currently scheduled through 2014.
Construction Advisories
Expect single-lane closures during off-peak hours near the Wiehle Avenue interchange (6.0 milepost). Work is wrapping up on a new Silver Line Metrorail station in the median of the highway. Click here for more details about Silver Line construction.
Important Construction Notes
Please use caution when driving near construction areas.
Other unannounced, intermittent lane closures may occur at any time.  
Reminder: Route 267 east of the I-495 beltway is operated by Virginia DOT.
Toll Road Services
Click on a button below for more information.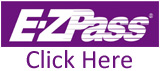 Follow @Dulles_Toll_Rd on Twitter for information about the Dulles Toll Road. Follow @Dulles_Airport (use airport code hashtag #IAD) for information about Dulles International Airport and @DCAirports for general updates about Reagan National and Dulles International from the Metropolitan Washington Airports Authority.