Quick Links
Welcome to Dulles Toll Road - Virginia Route 267
What's New
New toll rates became effective Jan. 1, 2014 at the Main Toll Plaza. Tolls at the on/off ramps are unchanged from 2013 rates. No increase is planned for 2015. Click here to view the press release. Click the icon below to view the complete toll table:
Construction Advisories
There are no major construction projects currently underway along the toll road. Occasionally, unannounced lane closures may occur for routine maintenance. Please use caution when driving near these areas.
Toll Road Services
Click on a button below for more information.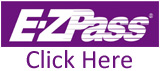 Follow @Dulles_Toll_Rd on Twitter for information about the Dulles Toll Road. Follow @Dulles_Airport (use airport code hashtag #IAD) for information about Dulles International Airport and @DCAirports for general updates about Reagan National and Dulles International from the Metropolitan Washington Airports Authority.